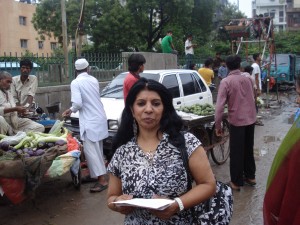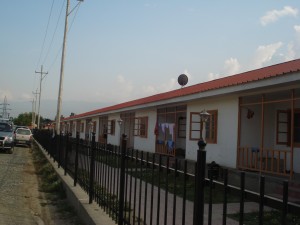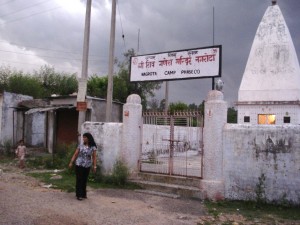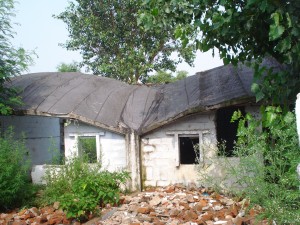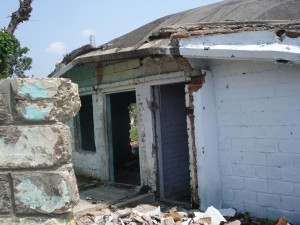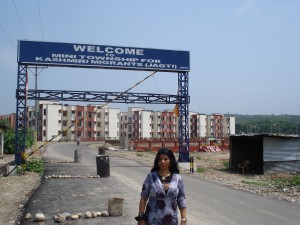 Abstract of my doctoral study:
Abstract
DISPLACEMENT OF THE KASHMIRI PANDITS: DYNAMICS OF POLICIES AND PERSPECTIVES OF POLICYMAKERS, HOST COMMUNITIES AND THE INTERNALLY DISPLACED PERSONS (IDPs)
Sudha G. Rajput, Ph.D.
George Mason University, 2012
Dissertation Director: Dr. Karina Korostelina
The magnitude of the social phenomenon of the Internally Displaced Persons (IDPs) is a daunting humanitarian challenge with twenty-five million people around the world, currently in displacement. An understanding of the IDPs remains a much less understood phenomenon, than that of the refugees or asylum seekers, owing to the internal nature of such crisis. Based on the premise that the displacement of over 250,000 Kashmiri Pandits from the Kashmir Valley, beginning in 1989, had ruptured the very fabric of this community, this study investigates the impact of positions and perspectives of the policyholders, the host community and the IDPs and scrutinizes the resulting multiplier effect. Through field-based interviews with high level officials, the business leaders of the host communities and the IDPs living in a myriad of camps, this study unfolds the many political, social, cultural and psychological dimensions of this displacement. The study reveals that in addition to the policymaking process being driven by the positions of the policymakers, elements such as the time/space dimensions of protracted displacement also influence the IDP policymaking. In addition, the official positions and labels preclude long-term solutions for the displaced and spill over into the IDP/Host dynamic. The ambiguous narratives meant to favor the elite, have the potential to empower the IDPs, which negates the policy impact. The study also reveals, that the intent not to return goes beyond the 'generation gap' argument, as it is not always the youth that keeps the elders from returning to ancestral homes, but the elders too influence the youth not to return. Armed with an understanding of the key variables that shape the policymaking process and the IDP/Host dynamic, the findings are key to policy formulation and societal reforms. The study identifies specific roles for the international community as well as the national governments in addressing internal displacement and empowers the Conflict Resolution practitioners with tools to perform an accurate diagnostics of the similarly displaced communities worldwide. Going forward, this manifold study also lays out a research agenda for the displacement scholars.